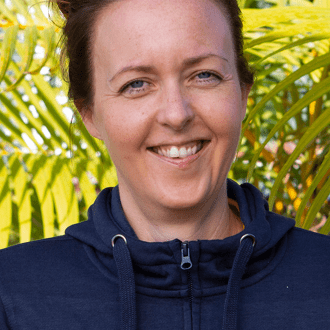 Sarah Sundström
Utomlands

I´m a Swedish-speaking Finn that after 12 years working overseas for Ving, Spies, Tjäreborg decided to try surviving a winter in Finland. Most of my friends and family think you will soon find me abroad again! But for now, I am glad to stay in Finland and assist our Nordic HR team with recruitment for summer season 2022 and training of new and old staff within the company.

In my spare time I´m always up for a challenge to play tennis and maybe even a game of paddle. Given the right time, you can also find me involved in all sorts of projects. My favorite of handicraft projects is macramé, but I´m also known for making baskets, coasters, keychains, painting, etc. 
In work I´m quite organized but with my hobbies I let the creativity flow, for good and for bad. The result is not always beautiful, but at least it´s relaxing.
Most people would describe me as a calm person, and quite determined to make things happen. People working close to me know I´m not too patient but I try my best to work on it.
I love working in different teams, it´s (in my opinion) the best way to get the best results and it´s also the most fun!